I remember, my daily trips to the nice Linotype lady. She would set the type for all my print projects. I would hot wax them on chromecoat for printer handoff. Or the empowerment when I borrowed my boss's Mac Plus to bypass the Linotype step by using our laser printer. Here are a few of my favorite print projects.
Catalogs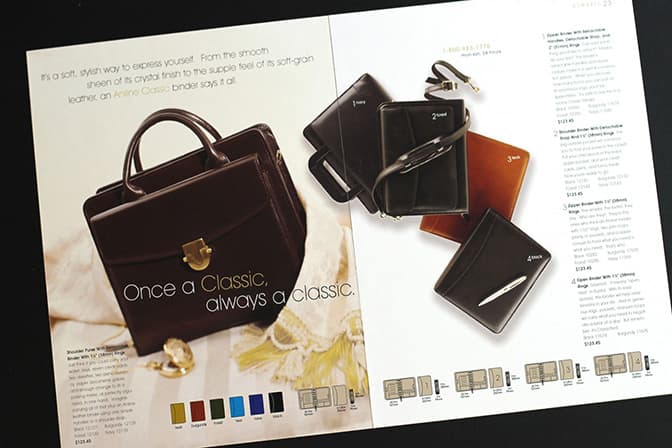 Here is a mockup board I did for Franklin Covey. This piece stood out to me since I went for a more airy clean feel. A sharp contrast to their common dark, heavy, and cluttered look. My preference is more whitespace over dense content. I think it's easier to read and more inviting.
Mailers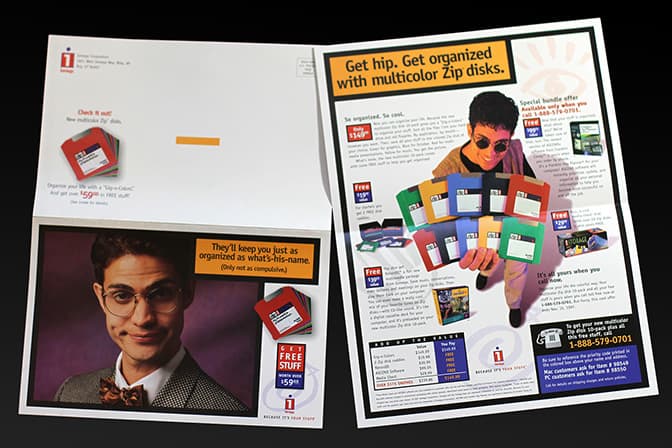 Don't you love all the direct mail you get every week? Sorry, some of that was me. The question you should always ask yourself is does the value I am presenting make it a no-brainer for the customer? If not, don't waste your time or theirs. If so, you will build brand loyalty. Here was a simple mailer for the Iomega Zip drive...and yes, new colors. Concept was nerd to a cool hipster. Crammed alot of freebies and value content in, but it worked well.
Logos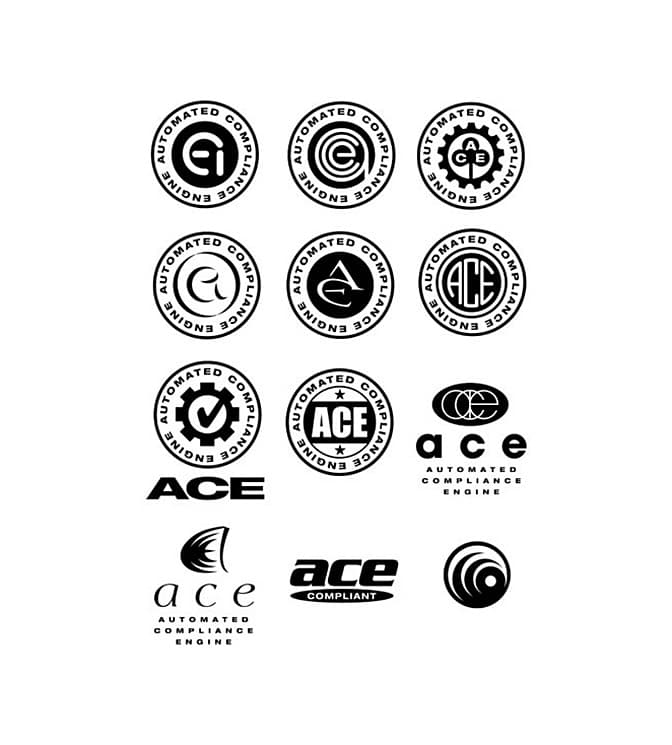 Instead of showing all my logos, here is one. One color. Variations. Simple. Clean.
Ads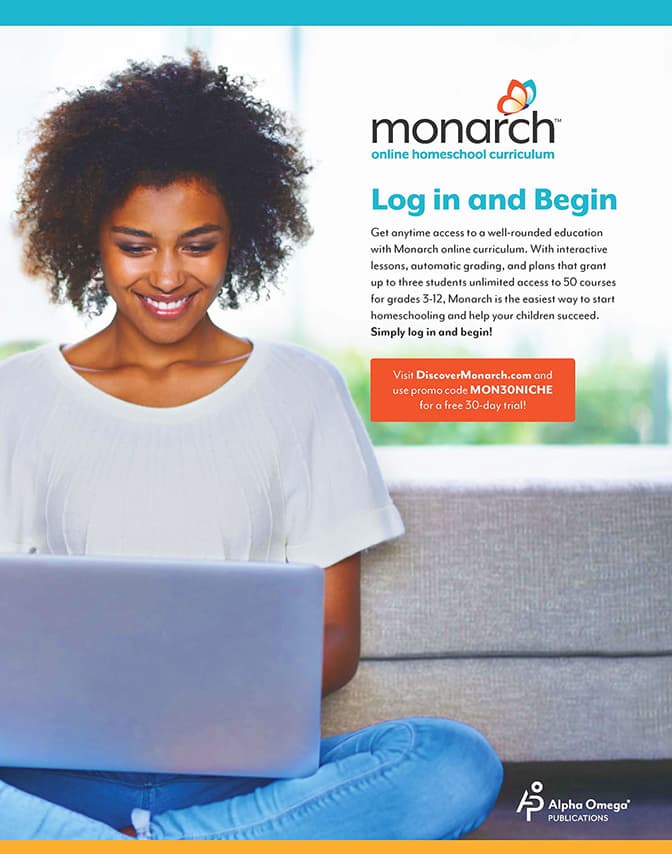 Clean. Bright. Happy. Not too busy, single CTA. This was a full page magazine ad, sizes vary depending on the magazine.
Brochures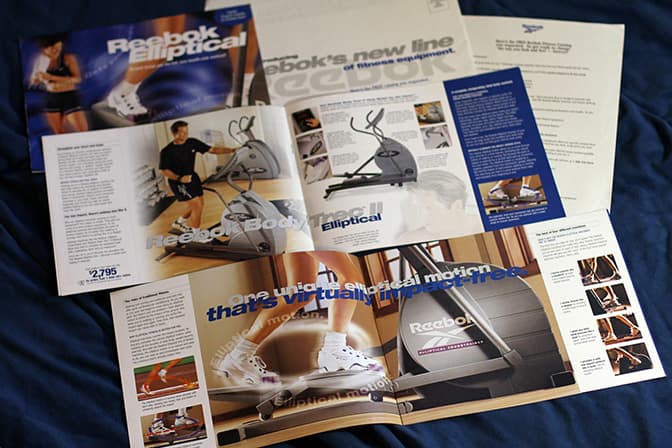 Reebok wanted to show off their new ellipticals. I added motion lines and bold text. I pushed most text to the outside to allow for larger product images. I also added a few callouts to highlight the features.
Over the years, I have designed print media from newspaper, brochures, newsletters, catalogs, direct mail, magazine ads, billboards, stationery, packaging, and more. I have worked with printers and prepress houses. Been on press-checks from Hong Kong to other major cities.